How To Blag Your Way Through a Gig
Ella explains five ways to help people who know nothing about music look like they know everything about music
There are so many opportunities to go to gigs in Bristol that sometime you might just… find yourself at one. Now you may be one of the few in the room who don't know who the band is – and that's okay! I've put together a cheat sheet so you can SEEM like you're a fountain of music knowledge.
Watch the musicians
Not all music has a constant four-to-the-floor house beat telling your limbs when to move. Sometimes the music is jazzy and sometimes unnecessarily complex – if you let your arms and legs move to every beat of one of those songs, you'd look like one of those car dealership inflatable men. If you watch the musicians the chances are they're going to be bobbing to the beat correctly and let me tell you – sometimes even the music buffs in crowd can't nod their heads in time, so there's a chance you'll actually have the upper hand.
Have a drink handy
Does everyone around you know the words to this band's songs? Do you? No? That's fine – no stress! If you've got a drink in your hand, all you need to do is sip it and bob up and down.  It gives the illusion you've been singing so hard that your throat is dry and need a teeny tiny vocal rest. That's all! In the case of a long song and/or an empty glass just head on over to the bar. Once you've got your drink you can head back to the dance floor and pretend to know the lyrics to your heart's content.
Make a stank face
One thing I've seen and organically produced during a funky jam is a stank face. If you like the bass or the guitar rhythms, pull the ugliest face you can attempt. It shows fellow musicians and music fans that you're enjoying the music so much so you can't control your face. If you're stuck for ideas, here is Este Haim, one of the three-sister band Haim. Este has become famous for her 'bass face' and rightly so. Let's learn from the best.
Learn your buzzwords
Clubs and gig venues are loud places and you're not going to hear everything everyone is saying to you. Use this to your advantage! Just mumble random things about 'bass', 'drums' and 'vibes' (etc.) You'll get a few knowing nods or quite a few confused ones, but no one will question you – and that's what we want!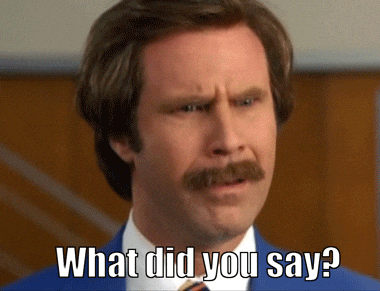 Hang round the most enthusiastic people
We've all seen these people. The ultra-fans, the super drunk punters, the really happy people who just love dancing. They're usually right in front of the stage and they sing as if their lives depended on this moment. These people are wonderful distractions! If you hang around the vicinity of this crowd the other gig-goers are going to assume you're all part of the same group. However, if the crowd at your particular gig are of the 'annoying'/'hilarious' variety, use that opportunity to post a banging Instagram story. This is a great tactic as it then creates the illusion to the outside world that you're a muso who is social media-savvy. A win-win situation.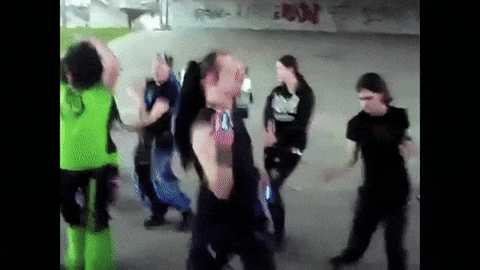 Now you've been through your gig trickery training I expect to see you front and centre at festivals and gigs all over! And who knows – you might end up actually knowing way more about music then you did.
Have you got any embarrassing gig stories? How about any other tips for music noobs? Let us know on Twitter!
Support more young people to have their voices heard
Rife is Watershed's online magazine created for young people, by young people.
We offer paid internships and publish work by young writers, photographers, illustrators, and filmmakers from all sorts of backgrounds, helping them get into creative careers. Rife has reached over 8,000 young people through our workshops, over 220 young people have made stuff for Rife on topics ranging from mental health to identity to baked beans, and last year, over 200,000 people visited our website.
In these complex and uncertain times hearing from and supporting young people who are advocating for social change and contributing fresh perspectives has never been so important. 
Through supporting Rife you can ensure that this important work continues and that more young people have their voices heard.
Comments