Rugby: A Whole Different Ball Game
Alice Louise heads out of her comfort zone, straight into the scrum of Rugby Union. And she survived. Here's how she found her first taste of rugger.
Most people enjoy trying new things. Some like to take up a new hobby, others like to go check out something they've never done before.
I decided to go and watch a rugby match.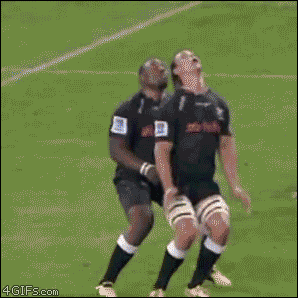 …my roots and alternate Saturdays lie in football
If you're reading this and thinking 'how is that different?', I would like to make this clear – my roots and alternate Saturdays lie in football. I will not indulge you with the history of the team I watch, or drone on about the tactics (of which I am still learning – just about get the offside rule). I have never seen a live game of rugby but thought it would be a good idea to watch a sport I have not really paid a lot of attention to.
My friend began my 'theory' lesson in rugby by explaining that the teams we were going to watch play Rugby Union, and that there is a separate sport called Rugby League. Cue my first throngs of confusion. In football, to my understanding, both league and non-league have pyramids of teams but do not play a different style of football, as the rules are the same.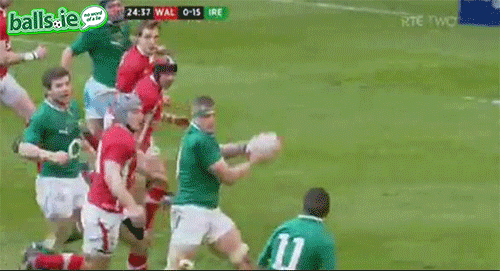 Not too long in, the game stopped after the referee blew his whistle and an opposing player set the ball on the field, while everyone else kept away. He's taking a penalty, I was told. What for? I had not seen anyone lying seriously injured on the floor, nobody had been booked and the crowd were not shouting angrily. The opposition missed his penalty and the game resumed.
The crowd, for one, were fairly quiet…
I could not help but piece together the differences between this match and what I normally watch. The crowd, for one, were fairly quiet, apart from the odd shout of 'come on' and I think I heard one small section of fans singing from the stand opposite. I have found that football crowds I am used to are louder, and enjoy making themselves heard. Especially to the opposition. When a host player scored a try, there was an emphatic cheer from the crowd, applause and some flags waving, but nobody leapt from their seats.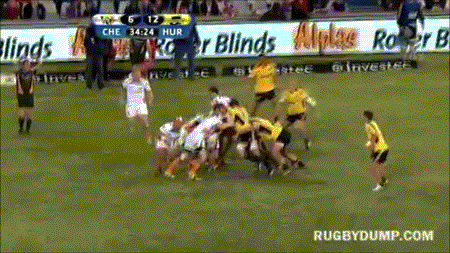 A friend commented that rugby can be 'stop start', which I can agree with. A player was carrying the ball, got some distance and then was tackled to the dirt by two other men. There seemed to be a small struggle for the ball, and then the referee called for a scrum. It took a few seconds for them to arrange themselves, before the actual scrum. It then collapsed and they had to do it again. With football the stop-start moments would be when a player gathers pace, the ball is neatly passed between players and then someone either misses or gets horribly tackled. I believe that whilst the difference in pace and tension influences the atmosphere of any match in sport, but on this occasion, I feel that football has more of a flowing feel to it.
The last thing that confused me was the discipline…
The last thing that confused me was the discipline – a player was yellow-carded, but came off the pitch to spend ten minutes in a 'sin bin.' To be sent off in football, that would need 2 yellow cards or a straight red. I thought, for a fleeting moment, that it could be a good idea to introduce this in football – then realised a lot of players could be cramping up the dugout, counting down the minutes.
All in all, as a football fan, I did genuinely enjoy the match. However, I do not think I will be scrubbing up on the Rugby Union rules. Now, let's look at that offside rule again.
Rugby fan? Sports fan? Want to write about sports for Rife? Let us know
Here are our contributors - the amazing young people that have made all the stuff on Rife.